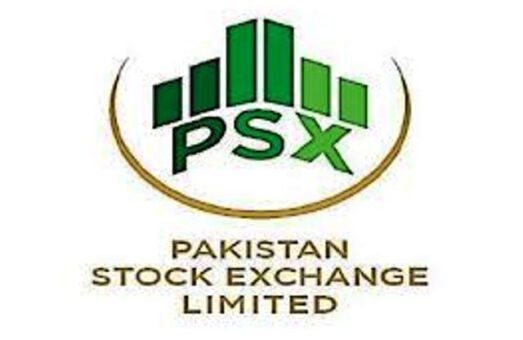 Weekly review: the stock market should move into a positive zone
KARACHI: Pakistani equities are expected to move into positive territory over the next week on expectation of a loan disbursement from the IMF.
Analysts at Arif Habib Limited said the market is expected to remain positive over the coming week.
READ MORE: Weekly review: Market should continue to see positive sentiment
With the pending disbursement of the IMF loan subject to Board approval, investor sentiment should remain positive.
Additionally, with the earnings season underway, certain sectors and scripts should remain in the spotlight in anticipation of strong results.
The Pakistan Stock Exchange (PSX) benchmark KSE-100 index is currently trading at a PER of 4.4x (2022) against the Asia-Pacific regional average of 12.5x while offering a dividend yield of 8.8% against 2.8% offered by the Region.
READ MORE: Pakistan stores 671 points on continued rupee gain
The three-day week started on a positive note amid optimism that the IMF loan disbursement in the coming weeks will bring in more loans and investments from friendly countries and international financial institutions.
Additionally, Pak Rupee strengthened further this week against the greenback, appreciating by 8.55 PKR/USD (3.82%) WoW to close at 215.49 PKR.
Additionally, investor confidence improved further after Pakistan received a Letter of Intent from the IMF (indicating the disbursement of a $1.7 billion tranche for the combined seventh and eighth reviews). The market closed at 42,858 points, gaining 761 points (up 1.8%) WoW.
READ MORE: Pakistani stocks gain 357 points as rupiah continues recovery
Positive sectoral contributions come from i) Banks (224 points), ii) E&P (205 points), iii) Energy (84 points), iv) Automotive Assembly (55 points) and v) CMOs (53 marks). While the sectors that contributed negatively are i) Cement (23 points) and ii) Tobacco (15 points).
Positive contributors in terms of certificates were OGDC (79 points), PPL (69 points), MEBL (67 points), POL (56 points) and HUBC (52 points). Meanwhile, the negative contribution in terms of certificates came from PSEL (63 points), NESTLE (17 points), EPCL (16 points) and PAKT (15 points).
READ MORE: Pakistan stores 877 points on massive rupee appreciation
Foreign sales continued this week, registering $0.9 million compared to a net sale of $0.7 million last week. Significant sales were seen in banks ($1.6 million) and cement ($1.3 million). On the local front, purchases were reported by individuals ($5.1 million) followed by other organizations ($0.4 million).
Average volumes reached 343 million shares (up 31% WoW) while the average traded value was $48 million (up 41% WoW).
READ MORE: Pakistan stocks end in the green after rupiah rally