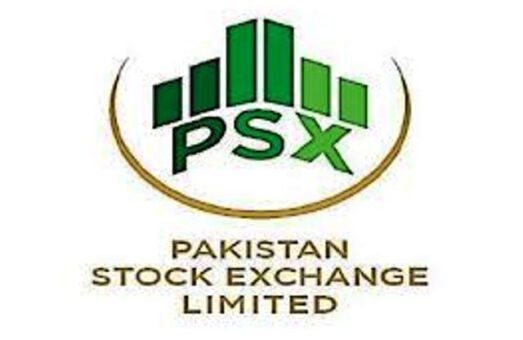 Weekly Review: Stocks will remain uncertain during the long march of the PTI
KARACHI: Pakistani stocks could remain uncertain next week due to rising political noise after a long march initiated by Pakistan's Tehreek I Insaaf (PTI).
Analysts at Arif Habib Limited said the market is likely to remain constrained in the coming week as participants remain cautious due to political noise in the country.
READ MORE: Pakistani stocks watch bloodbath session amid political uncertainty
In addition, the Prime Minister's visit to China to strengthen bilateral cooperation and the development of CPEC cooperation could bring positive momentum to the market.
The Pakistan Stock Exchange (PSX) benchmark KSE-100 index is currently trading at a PER of 4.0x (2023) against the Asia-Pacific regional average of 12.2x while offering a dividend yield of 9.8% against 3.0% offered by the Region.
READ MORE: Pakistani stocks end up gaining 63 points in range-linked trading
The market started on a high note this week as Pakistan was taken off the FATF gray list after four years. The momentum has shifted towards the red zone since former Prime Minister Imran Khan announced the Long March plan.
Additionally, the Pakistani Rupee (PKR) remained under pressure against the greenback, closing at 222.47 PKR (down 2.06 PKR | 1% WoW).
Additionally, the reserves of the State Bank of Pakistan (SBP) fell to $7.4 billion this week, down $157 million from $7.6 billion on September 14, due to the repayment external debt.
READ MORE: Pakistani stocks tumble after news of long march
In addition, Pakistan's 5-year CDS crossed the 50% mark during the week (the highest level since November 2009). The market closed at 41,140 points, losing 1,073 points (down 2.5%) WoW.
Positive sectoral contributions came from i) Fertilizers (31 points), ii) Auto Parts (4.6 points), iii) Vanaspati (0.22 points). While the sectors that contributed negatively were i) Cement (208 points), ii) Technology (162 points), iii) E&P (126 points), iv) Automotive Assemblers (106 points) and, v) Energy (85 points) .
Positive contributors at the certificate level were EFERT (39 points), FABL (28 points), SYS (53 points), POL (22 points) and MCB (21 points). Meanwhile, the negative certificate contribution came from TRG (159 points), PPL (99 points), LUCK (96 points), MTL (70 points) and PSO (67 points).
READ MORE: Pakistani stocks end down 157 points amid profit taking
Foreign buying was seen this week, reaching $0.97 million, compared to a net selling of $3.4 million last week. Large purchases were seen in Technology ($1.0m), E&P ($0.8m) and WTO ($0.6m). On the local front, sales were reported by mutual funds ($3.3 million), followed by individuals ($2.4 million). Average volumes reached 214 million shares (down 6% WoW) while the average traded value was $28 million (down 1% WoW).