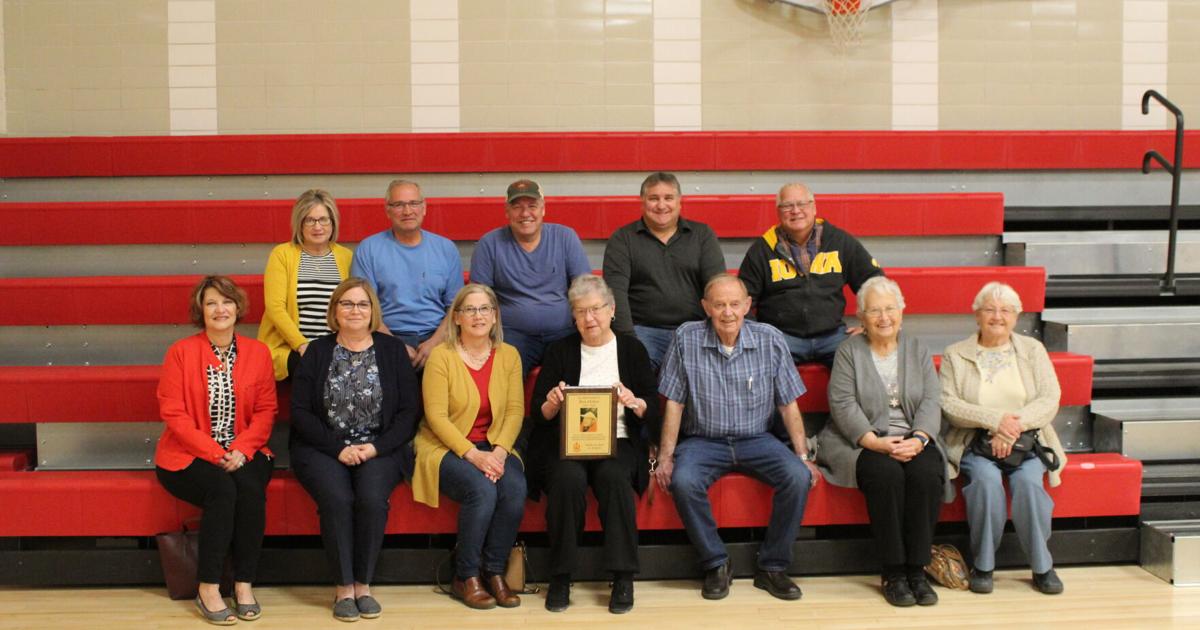 Templeton man leaves lasting gift for Kuemper | New
Ron Ocken was truly an incredible man. Simple words cannot describe his remarkable achievements throughout his life, followed by his generosity to the Kuemper Catholic School family. He passed away in August 2020.
Ron was born in Templeton, Iowa, the son of Lawrence and Mary (Baumhover) Ocken. He attended Sacred Heart School in Templeton until third grade when it was determined that Ron was legally blind, and later in high school he was also diagnosed as legally deaf. He then graduated in 1961 from the Iowa Braille and Sight Saving School in Vinton. Ron didn't let his "disabilities" stop him from earning a degree from the University of Iowa and a master's degree from the University of Minnesota. Ron has worked as a computer programmer analyst for the State of Iowa, 3M and Thermo King in Minnesota and First Data in Nebraska.
Over the years he enjoyed ballroom dancing, downhill skiing, travelling, bridge and sudoku and above all, his family. Ron just didn't let his challenges interfere with life.
Three of Ron's siblings graduated from Kuemper – Robert in 1962, Joleen Irlbeck (deceased) in 1964 and Merle (deceased) in 1965. Other siblings include Alice Rupiper and Janice Wolterman, as well as deceased siblings Leonette Schoeppner-Irlbeck, Larry and Lavonne. Ron was a wrestler, and Bob and Merle followed his lead in holding impressive state records, as shown on the new Kuemper Field House's wrestling chart.
Ron had 34 nieces and nephews, including 20 Kuemper graduates. Additionally, he had 27 great-nieces and great-nephews who also graduated from Kuemper and four great-grandnieces and great-grandnephews attending or graduated from Kuemper. He enjoyed following his family in their many extracurricular activities.
Ron named the Kuemper Catholic School Foundation in his final estate plans with an incredible gift of $779,000. While visiting with the family during the original gift presentation, they shared the importance of overcoming disabilities and handicaps in life. Part of his donation will go toward including a scholarship for people with disabilities, teacher salary support, computer programming course support, and more.
Ron's niece and executor, Sherry Wittrock, said: "Ron was so desperate to succeed. His generosity was possible because he never gave up. He was always so proud of his family and his accomplishments at Kuemper.