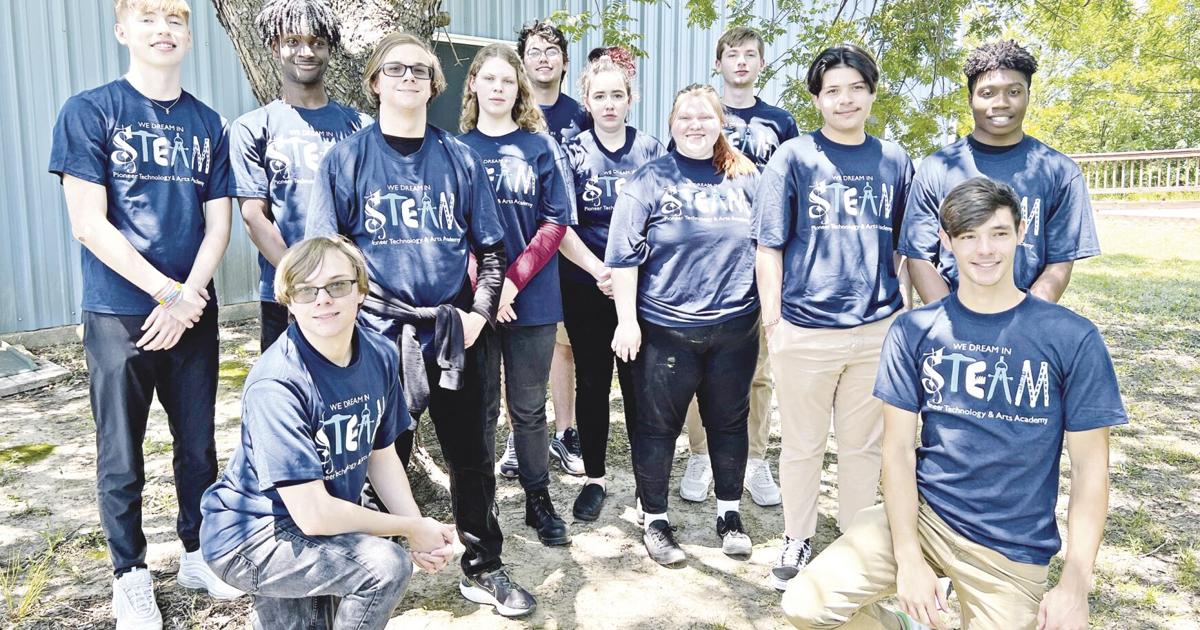 PTAA to Celebrate Senior Graduation May 26 | Local News
The second senior class at the Pioneer Technology & Arts Academy's Greenville campus will have their graduation ceremony on Thursday, May 26.
For Bryan Rubio, who is one of 14 graduates from the PTAA, this will be his second graduation. He also received an associate's degree from Paris Junior College on Friday, May 13.
The PTAA will also present a college signing day ceremony at 10 a.m. on Friday, May 20 in the school gymnasium.
The PTAA graduation ceremony will be held at 7 p.m. on Thursday, May 26, also in the gymnasium, located at 8503 Jack Finney Blvd.
Valedictorian Leo Alvarez
Pioneer Technology & Arts Academy's 2022 valedictorian Leo Alvarez will soon attend Texas A&M University-Commerce, where he received a full scholarship and will be part of the institution's Honors College as he studies computer programming and electrical engineering.
A student at the PTAA since his sophomore year, Alvarez has been heavily involved in athletics, competing in basketball, tennis, cross country, and track and field. He was also a member of the school's Beta Club robotics chapter and team.
Outside of school, Alvarez enjoys 3D modeling and has performed in the Greenville Family Theater production of "Newsies."
He is the son of Joe and Jessica Alvarez of Greenville.
Salutatorian Arianna Leiter
Pioneer Technology & Arts Academy 2022 Salutatorian Arianna Leiter plans to study biochemistry at the University of New Mexico, where she has won two scholarships. After graduating from high school, she plans to go to medical school.
As a student at the PTAA since her freshman year, Leiter believes the "diverse and rigorous" courses she took helped her achieve academic success.
In addition to her studies, Leiter was active in the Beta Club, where she helped raise funds and participate in community service projects. She also played golf.
Outside of school, Leiter loves to read and works part-time. She prides herself on maintaining a good balance between work, school, family and friends.
She is the daughter of Kristi Foster of Greenville.