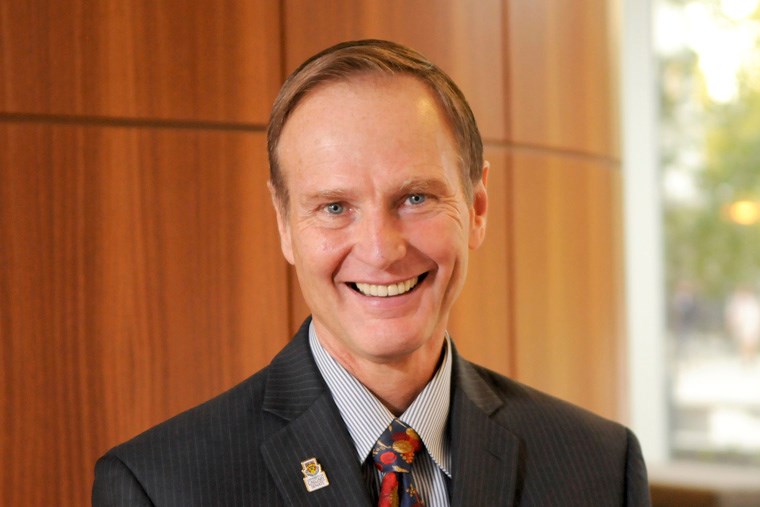 Meet the team: Talk Time panelist Thomas Keenan
Professor Keenan has won the NSERC National Prize for the Advancement of Science (2013), as well as writing awards such as the McBain Prize for Medical Journalism.
Talk time is a weekly online TV show co-hosted by Shawna Randolph and Sean Burke. Together with guests, they cover a variety of topics, from pop culture to healthy living. This series introduces the team. Today meet panelist Thomas Keenan.
Professor Keenan teaches in the School of Architecture, Planning and Landscape at the University of Calgary. He is also a lecturer, science / technology writer and futurist. His book, Technocreep: The Surrender of Privacy and the Capitalization of Intimacy, is available on Amazon.
The professor is a member of the Government of Canada's Blue Ribbon Panel on Smart Communities, participates in the Intelligent Community Forum in New York, and taught the first computer security course in Canada in 1974. He is the creative mind behind Crimes of the Future from CBC. , which won a Canadian Science Writers Award in 1984.
Professor Keenan won the national award NSERC Award for Science Promotion (2013), as well as writing awards such as the McBain Award for Medical Journalism. He cites his most valuable recognition as the Student Union Teaching Excellence Award, as it was chosen for him by his students.
As an expert computer forensics witness qualified by the Court of Queen's Bench of Alberta, and as a regular columnist and guest speaker for some of the nation's best-known media, Professor Keenan is always on the move. You can catch him on Twitter.
What is a futurist?
A futurist is someone who can intelligently extrapolate from current trends, but can also see the "events of the black swan" when he begins to raise his head.
What are some of the factors that contribute to your success?
I have long and deep roots in tech so it's pretty hard to snow in. I wrote my first computer program in 1965, mainly spending computer time at Princeton University where I was on a summer program for highly gifted children. I then trained as a FORTRAN programmer as part of a program sponsored by the United States Atomic Energy Commission at New York University. The idea was that the Russians had launched Sputnik and there was a feeling that the United States had to catch up quickly. Training the kids in computer programming was one of the strategies, and hey, it worked. At the age of 16, I was training middle-aged engineers and have been teaching ever since.
What's your biggest challenge right now?
I'm writing a sequel to my 2004 Technocreep book about how biology and medicine are about to get very scary. It's a lot of fun, but I find that I still need to go to school. For Technocreep, I knew pretty much everything on the subject. But in order to speak authoritatively about biology, I have to do advanced studies. I just took a course in genetics so I could explain how genetic engineering will soon bring some frightening ethical choices.
What do you like the most about what you do in general? and what do you like about teaching?
I like to wake up every day, learn new things and share them with other people. My students are mainly highly motivated graduate students and they amaze me with their energy and love of their disciplines. And, of course, they teach me a lot too!
How important will it be for future generations to fully adopt the technology?
It will be virtually impossible not to adopt some kind of technology. For example, I had a 1968 VW camper van that I could basically take apart with pliers and a screwdriver. Try this on a 2021 Tesla! It is certainly true that some people will embrace it more fully and that there will be both good and bad things going on. The same smart building technology that lets building management know who is in the building in an emergency can also be used to monitor the arrival and departure of employees.
What's the next step for you?
I can't wait to finish my new book and start talking about some of the ways biology and medicine will soon get spooky. In the meantime, I write, deliver speeches and even testify in court cases where my expertise is relevant.