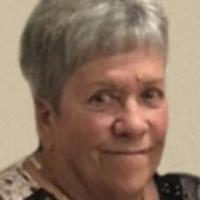 Linda Isringhausen | Jersey County Obituaries
Linda Sue Isringhausen, 77, died at 9:45 p.m., Sunday, July 3, 2022, at Christian Hospital Northeast in St. Louis County, Missouri.
She was born in Hardin, Illinois on May 12, 1945, the daughter of the late Alphonse and Margaret (Barth) Buchanan.
She grew up in Calhoun County and graduated in 1963 from Calhoun High School in Hardin. She was employed as an activity manager at Jerseyville Manor Nursing Home and eventually retired as an assembler at Cope Plastics in Alton.
She married Roger Isringhausen on April 4, 1964 at St. Norbert's Catholic Church in Hardin, and together they shared 58 years together and the joys of raising their two sons.
For many years they raised their two boys on their farm in Ruyle Township in Jersey County, before moving to the Fieldon area. Over time, they decided to move to Jerseyville. No matter where she lived, Linda loved being outdoors, tending her lawn and tending to her flowers. She also loved snowmobiling, whether here locally or on their many trips to Wisconsin.
Surviving are her husband, Roger Isringhausen of Jerseyville; a son and daughter-in-law, Kevin and Amber Isringhausen of Jerseyville; six grandchildren, Bradley Isringhausen, Bree Wattigny, Scott Isringhausen, Sheridan Jackson, Jared Isringhausen and Derek Isringhausen; many great-grandchildren; one sister, Alice Gallegos of Colorado; and two brothers and a sister-in-law, Terry Buchanan of Hardin and Jim and Sherri Chappelear of Galena, Missouri.
In addition to her parents, she was predeceased by her son, Jeffrey Isringhausen, on September 10, 2018; and a brother, Jack Chappelear.
Per his wishes, no public service will take place and private interment will take place at Fieldon Cemetery.
Crawford Funeral Home in Jerseyville is making arrangements.
Memories can be shared at www.crawfordfunerals.com