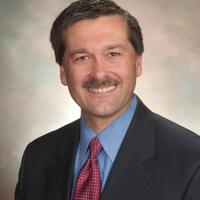 Kilgore proposes to repeal the pound charter | News
POUND – "Be it enacted by the Virginia General Assembly: 1. That Chapter 109, as amended, of the 1984 Acts of Assembly be repealed."
That language — the text of Virginia House of General Assembly Bill 904 — would dissolve the city of Pound if passed by the General Assembly in the 2022 session.
House of Delegates Majority Leader Terry Kilgore, R-Gate City, tabled the bill on Wednesday after a year of controversy in which Pound City Council sought help from government officials in the Wise County to resolve disputes among council members.
Since this request, the city:
• Endured legal action by his former city attorney and part-time police investigator
• Saw Mayor Stacey Carson petitioned to remove her from office
• Disbanded its police department
• Hired an acting police chief by court order to secure and inventory a messy police evidence room
• Gave up on its water and sewer system amid state accusations that the city failed to maintain them
• Saw three board members resign in one year
Carson and council member Leabern Kennedy attended Thursday's county board of supervisors meeting, where the bill was not discussed by the council.
"When I spoke to him on October 31 at his annual family barbecue, he said he would give me a year," Kennedy said during a break. "They want to see everyone get along. I am very disappointed that Delegate Kilgore introduced the bill. »
"I said I would wait and see what happens," Kilgore said Thursday when asked about the conversation with Kennedy.
Kilgore said the bill was due on Wednesday, the day the legislative session opens.
"I was hoping everyone would come together and work for the city," Kilgore said. "They don't provide water, they don't provide sewer service, they don't provide police protection and I don't know what service they provide."
Kennedy, who was elected to the board in a special election in November to fill the unexpired term of Phil Cantrell, Jr. — the first of three board members to resign — returned board members to a quorum after the departure of board member Marley Green in August and absence of board member Clifton Cauthorne until Kennedy takes office in November.
Cauthorne resigned in December after council member Danny Stanley resigned and Glenn Cantrell walked out of two meetings to prevent a quorum from acting.
Cauthorne called his resignation a "kamikaze option" to force the 30th Judicial Circuit to appoint people to fill the resulting three vacant council seats.
Kilgore said that moment was "the final straw" that led him to write the charter bill.
"There is always a possibility that this bill will be withdrawn, but all that we see as lawmakers is a waste of effort," Kilgore said. "I hope this is a wake-up call. Is this something I want to do? No, I don't know, but it's something where every time you pick up the paper, something else happens.
Kennedy and Carson said they would call the regular January board meeting for Jan. 18 at 6 p.m. to see if Cantrell was in attendance after not showing up for the December meeting.
If Cantrell does not attend the meeting, Carson said the public would be welcome to comment on the situation.