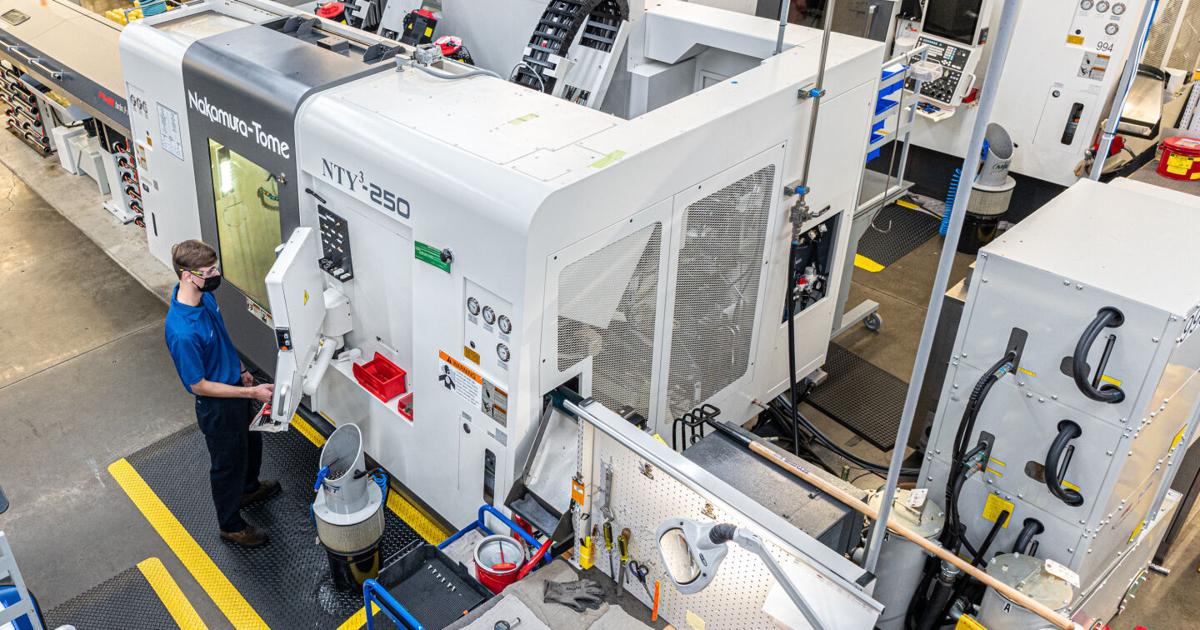 Help wanted: The great labor shortage | Labor shortage affecting businesses of all sizes | Best Stories
Editor's Note: This is the second installment in a four-part series on growing labor shortages in businesses in the Solon region.
Like many businesses locally, nationally and globally, global leader Swagelok began to feel pressure from the tight labor market earlier this year.
"It is certain that Swagelok has not been immune to the phenomenon of the 'Great Resignation'," said Theresa Polachek, vice president of corporate communications.
However, prior to this crisis, Swagelok was experiencing an unprecedented level of growth as a business, Ms. Polachek noted, as demand for their products reached historically high levels.
"As a result (of this growth), we have been focusing on recruiting talent since last spring," she said.
Their need to hire employees to fill the labor shortage spans multiple company locations in Northeast Ohio, Ms. Polachek said.
A leading manufacturer of valves and pipe fittings founded in 1947 by Fred A. Lennon, Swagelok employs 5,800 people worldwide, including 3,100 in Solon. Swagelok is linked to Nestlé as the city's largest employer.
Their field they need most is that of novice machinists and assemblers on all shifts, Ms. Polachek said. These positions are housed at the company's main plant on Solon Road.
Ultimately, they would love to add over 125 associates to their permanent workforce and, like many other businesses, are looking for new and creative ways to do this.
One example is offering signing bonuses of up to $ 5,000 for selected positions and shifts, Ms. Polachek said.
"We also raised our profile in the community," she continued, reaching out to potential job applicants wherever they are.
To find employees, they've held 10 days of on-site interviews at various Swagelok locations since June, with three more scheduled for this month.
"These events include opportunities for job applicants to meet human resources associates, learn more about the company and apply for available positions," she said.
Swagelok is also responding to the labor shortage by attempting to attract workers through competitive wages, including pay increases for second and third shift employees, a full benefit package, health insurance. and employee share ownership programs, among other incentives.
Swagelok was able to find the workers they needed using these methods, Ms. Polachek continued, with the interview days being overwhelmingly positive and productive for both the company and the candidates themselves.
Some days resulted in 450 job offers the same day, she said.
Despite the shortage, the company's overall operations have not been affected, Ms. Polachek noted, and it has been throughout the pandemic – and even during the company's current growth period.
"Our associates have gone above and beyond to meet the needs of our customers for mission-critical applications around the world while maintaining a safe, inclusive and value-driven workplace," she said.
At this point, Swagelok continues to experience a very tight job market, like any employer, but remains committed to the area, Ms. Polachek said.
To that end, the company last summer unveiled its global headquarters and $ 45 million innovation center in the city, representing the 15th Swagelok building on the Solon campus, "essentially planting a rather impressive flag in the landscape, "Ms. Polachek said.
Swagelok chose the city and its property as the site for its headquarters, a 125,000 square foot building that will eventually house 250 employees, after a three-month site selection process in northeast Ohio. The company has also invested an additional $ 10 million to renovate its main factory on Solon Road, next to the headquarters.
"We are proud to welcome our associates and customers from around the world to the (new) facility, and we are proud to be part of the Solon community. "
Swagelok also remains committed to finding more workers and providing them with growth opportunities, she added.
"The current workforce challenge seems to be an issue for every business – of any size and in every location.
"The past few years have been difficult, but they have also included some incredible times in which our associates have repeatedly demonstrated their commitment to the company, our customers and, most importantly, to each other," said Ms. Polachek. .
Next week: Small independent heritage cafe still hanging out.