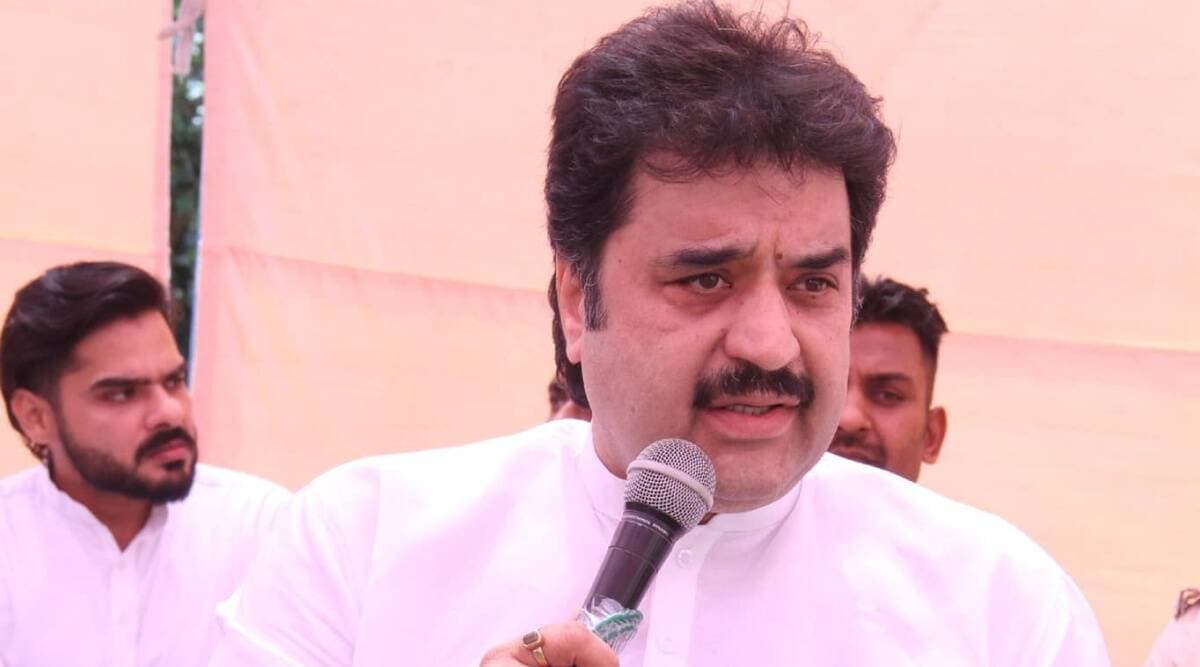 Haryana: Rebel Congress MP Kuldeep Bishnoi resigns from Vidhan Sabha, likely to join BJP on Thursday
Adampur Congress MP Kuldeep Bishnoi resigned from Haryana Vidhan Sabha on Wednesday. Kuldeep tendered his resignation to Vidhan Sabha Chairman Gian Chand Gupta in the presence of his wife and former MP Renuka Bishnoi. He is expected to join the BJP on Thursday.
Kuldeep, 53, is a two-time MP and a four-time member of the Adampur Legislative Assembly. He is the youngest son of the former Chief Minister of Haryana, Bhajan Lal.
Speaking to reporters, Kuldeep said, "If I hadn't taken this step, people would have said that Kuldeep Bishnoi had no strength. Only people who have a certain strength in them take such measures.
He added: "Although at present I have no sitting MPs with me, I have the support of seven former MPs. I will give their names to Chief Minister Manohar Lal Khattar tomorrow. Every time he [Khattar] wants, he can invite them and I will make them join the BJP on the same day.
Taking a dig at Congress, Kuldeep said, "Congress has deviated from its ideology. I had said earlier also that the Congress under Indira Gandhi ji and Rajiv Gandhi ji was very different. It has now been reduced to part of chatukhaars (sycophants). The party is led by such people who have never challenged the polls, or won any polls for decades.
Speaking about Kuldeep's resignation, Gian Chand Gupta said, "When a member tenders his resignation, it leaves no doubt. But the language of the resignation requires legal review. By today evening, this examination will take place. Once everything is in order, the resignation is accepted. The information should be sent to the Election Commission of India and Headquarters [Adampur] will become vacant requiring an indirect vote.
Kuldeep's decision to step down came nearly four months after he rebelled against his own party for not considering him for the position of chairman of the Haryana Pradesh Congress Committee (HPCC).
Despite intense lobbying for the post, the Congress High Command appointed Bhupinder Singh Hooda loyalist Udai Bhan as HPCC Chairman on April 27.
Kuldeep had also voted in the June 10 elections in Rajya Sabha, resulting in the loss of Congress candidate Ajay Maken and paving the way for BJP-JJP-backed independent candidate Kartikeya Sharma. Subsequently, he was expelled from all party posts.
Hinting that he would join the BJP, Kuldeep tweeted on Tuesday morning: "August 4, 2022, 10:10 am". This tweet was followed by another, in which he wrote – "Don't be afraid to start over. It's a chance to build something better this time.
Over the past few weeks, Kuldeep had met with several senior BJP leaders in Chandigarh and New Delhi. On July 10, he met with BJP leader JP Nadda and Union Home Minister Amit Shah in New Delhi. Kuldeep had himself tweeted his pictures with top BJP leaders.
Asked about the possibility of Kuldeep joining the BJP, Congress leader Bhupinder Singh Hooda said, "He [Kuldeep Bishnoi] is free to make his own decision. Congress is ready for Adampur's indirect vote.
Kuldeep had also left Congress earlier. In 2007, after Congress chose Bhupinder Singh Hooda as the main ministerial candidate, Kuldeep and his father Bhajan Lal left the party and launched the Haryana Janhit Congress.
The Haryana Janhit Congress had formed an alliance with the BJP and jointly contested the 2014 elections in Lok Sabha in Haryana. However, the two parties contested the 2014 assembly polls separately. Kuldeep returned to Congress about six years ago.
Since Kuldeep was not considered for the HPCC chair position, he didn't mince words in his tweets. After a cross-vote in Rajya Sabha's polls on June 10, he posted a cryptic tweet: "I know how to crush a snake's hood. I don't leave the jungle for fear of snakes.
In an interview with The Indian Express in June, shortly after his cross vote in Rajya Sabha polls, Kuldeep said Congress was in "self-destruct mode" and called Rahul Gandhi an "inaccessible" leader who "makes decisions under pressure".