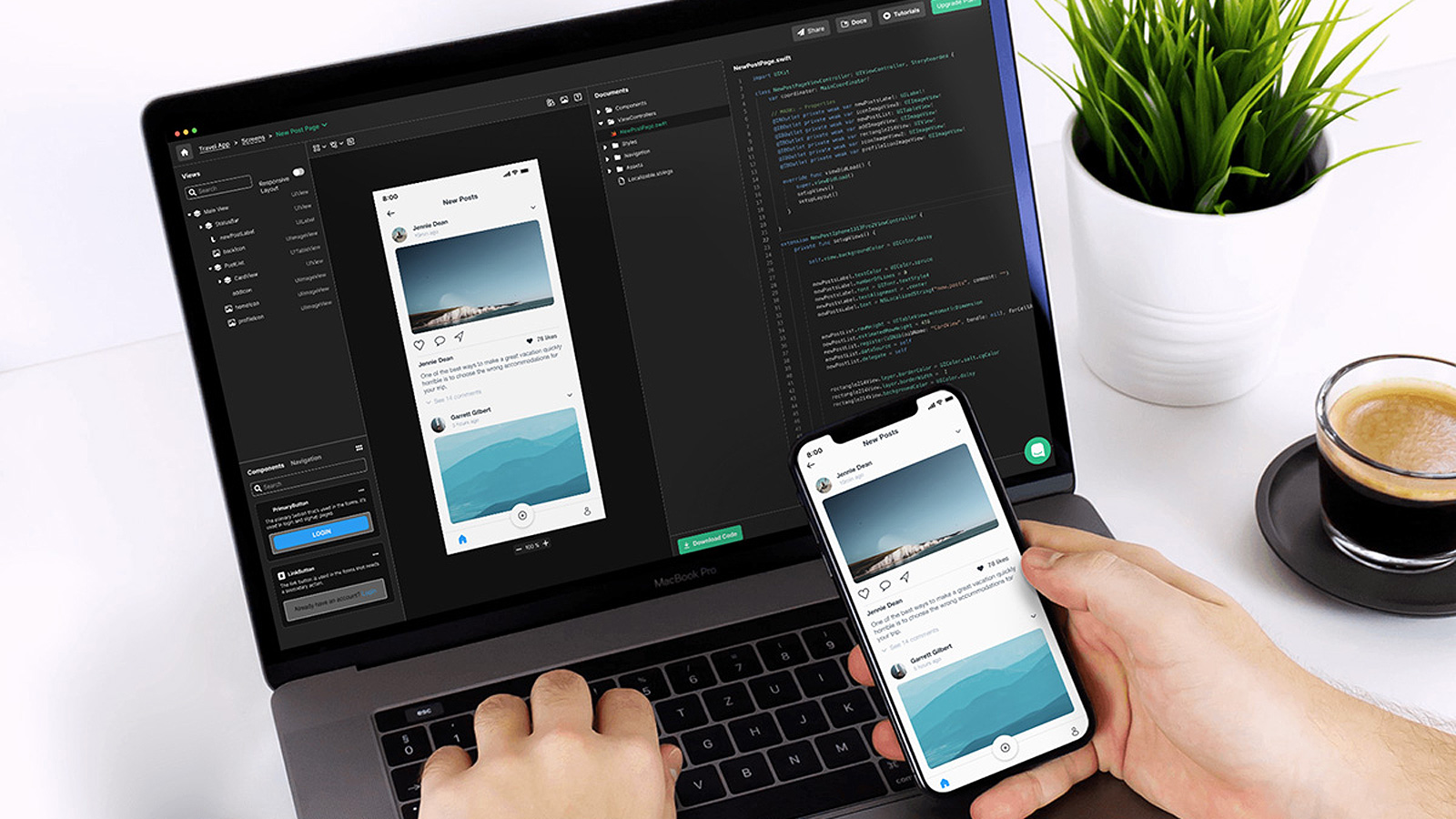 Create mobile code from your designs with this development tool
By
Bleeping Computer Deals
The development of efficient and secure mobile applications is increasingly becoming part of IT work at all levels. The Monday Hero Pro Developer Tool Two Year Subscription takes the design elements you've already created and turns that work into mobile code.
Monday Hero is integrated with design tools like Adobe XD, Sketch App, and Figma. Simply use these programs for your design, then follow the step-by-step tutorials and documentation to start automatically transforming text, images, and other elements into code. You can even connect screens to each other in your design to test user experience and flow between screens.
Collaboration support helps you distribute tasks, assign teams and projects, and manage roles within the Monday Hero interface while coordinating the handover of design to development staff. Roles can easily be assigned and removed, so you can cycle through team members as needed.
As you refine the code, you can turn it into custom reusable items to add to a codebase and speed up the development process. Assets are organized in a folder and are automatically sized so you can keep them consistent. Auto-layout support and responsive UI help you accommodate all screen sizes.
With iOS and Swift you can export projects to XCode to run for testing purposes, with support for Storyboard, Xib and Programmatic, with support for Swift 4.0, 4.2, 5.0 and 5.1. It also supports Flutter for Android, with more Android features in development. Multiple export options let you put new screens into apps, export one project to another, and sync your code with your favorite IDE to share and save work.
Building mobile apps is moving from specialized development workshops to a skill expected of IT professionals. The Monday Hero Pro Developer Tool Two Year Subscription taps into your design documents for $79, which is 81% off the MSRP of $432.
Prices subject to change.
Disclosure: This is a StackCommerce agreement in partnership with BleepingComputer.com. To participate in this offer or giveaway, you must create an account in our StackCommerce store. To learn more about how StackCommerce manages your registration information, please see the StackCommerce Privacy Policy. Additionally, BleepingComputer.com earns a commission for every sale made through StackCommerce.