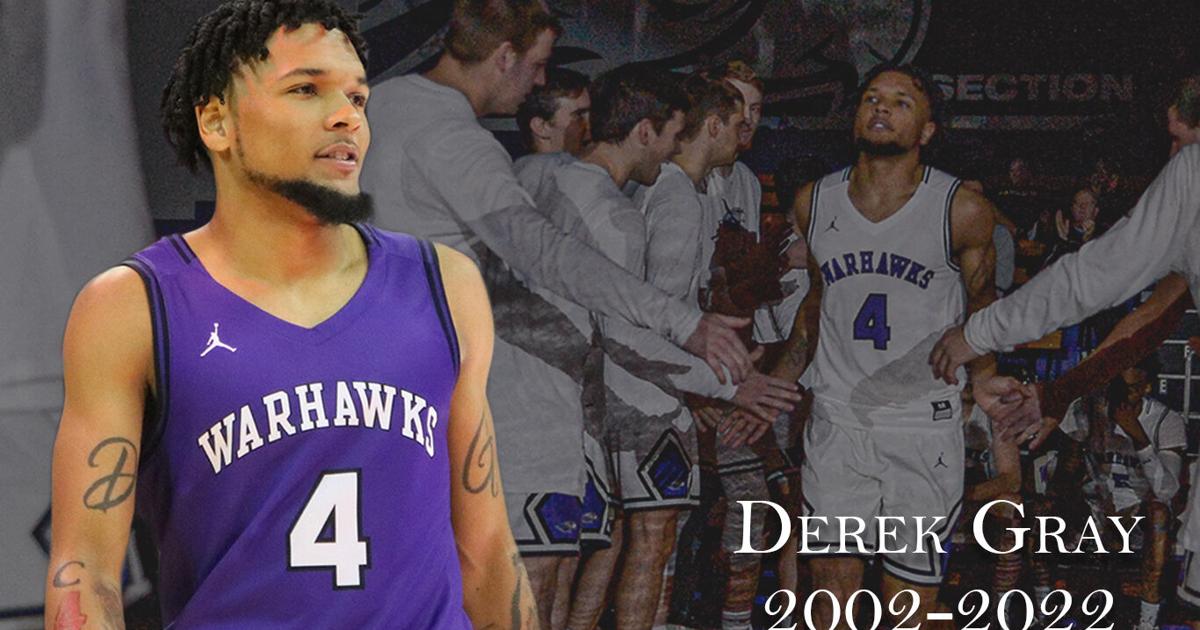 Coach: Whitewater basketball player's sudden death is heart-related | New
WHITEWATER (WKOW) — UW-Whitewater basketball star coach Derek Gray told 27 News the player's sudden death took place at an on-campus basketball camp and was heart-related.
"It was a heart event," UW-Whitewater men's basketball coach Pat Miller told 27 News. "He had a blockage.
Miller said more than 100 kids between the ages of 10 and 17 attended camp on Sunday and were treated to courtside pizza as Gray, other players, advisers and coaches played on the field.
"He wasn't tired, we didn't see anything," Miller said of the 20-year-old Gray.
Miller told 27 News that when Gray collapsed, he thought the player had had a seizure. Miller said emergency responders arrived quickly and campers were escorted out of the facility unaware of the player's worsening condition.
"It was just a very surreal situation where you were like, 'Okay, he's going to be okay,' and then you get very scared and the longer it went on, the more obvious it became that it was extraordinarily serious." , Miller said. says 27 News.
"I've been there a long time, I've seen a lot of different things," Miller said. "It was one of the most traumatic things I've ever been involved in."
Miller told 27 News that Gray's basketball career is on the rise after a breakout first year. He said Division 1 schools were interested in Gray.
Miller also said Gray was an intelligent and curious leader and student-athlete. "He was a guy everyone loved, looked up to. He was a guy I really liked."
Gray had a summer job with Whitewater Manufacturing as an assembler. Company president Crystal Singer said he was knowledgeable and brought positivity to the workforce.
"He was always happy," Singer said. "He was always in a good mood."
Singer said Gray's sudden death came as a shock to the factory. "Everyone here was just devastated."
Prior to attending UW-Whitewater, Gray attended La Follette High School in Madison and helped organize seasons of the basketball team, along with his twin brother and older brother.
"In the name of Principal Mate [Thompson] and all [La Follette] High school staff, it is with a deep sense of sadness that the La Follette community mourns the unexpected loss of former Lancer, Derek Gray," vice principal Cullen Haskins wrote in a statement. "Derek was a giant of La Follette basketball and Lancer athletics, and was at his best in the toughest games and the toughest times. He was a real "player". His tenacity and tenacity on the pitch will always be remembered, and his kindness and smile off the pitch will be forever missed. As a well-known and outstanding student-athlete in basketball, his presence and impact on the La Follette community has been considerable. His life, on and off the pitch, had a huge impact on all who knew him. As we process this tremendous loss to our community, we ask that you please join us in keeping Derek's friends, teammates and family in our thoughts."
"I think it's important for his mother and his family to know how loved and valued he was," Miller said.
A GoFundMe campaign has been set up to help the family with funeral costs.