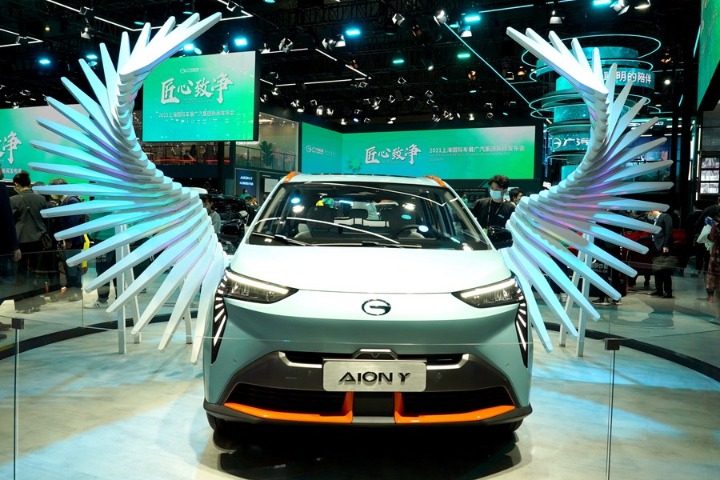 Chinese automakers see exports double
Despite the chip shortage plaguing the global auto industry, overseas sales of Chinese automakers have doubled in the first five months of this year, the South China Morning Post reported.
Chinese automakers exported 760,000 vehicles between January and May, up 103% from last year. Their performance was supported by a strong recovery in production resulting from the successful containment of the COVID-19 pandemic, the newspaper said, citing Cui Dongshu, general secretary of the China Passenger Car Association.
China became a bright spot in the global economy in the second half of 2020 when other major developed countries halted production to fight the coronavirus.
A severe shortage of semiconductors has also affected Chinese companies. But the impact was found to be much smaller than in the United States and Europe, according to the newspaper.
Chinese vehicle assemblers, when production resumed in early 2020, then began placing orders for semiconductors, Peter Chen, an engineer with auto components company ZF TRW in Shanghai, told the newspaper. "They went ahead of foreign auto factories to find suppliers of essential chips. "
AlixPartners, a global consulting company, said earlier that the global production volume will decline by 3.9 million units in 2021 due to the chip shortage.
Europe was a key growth engine for China's vehicle exports from January to May, according to the newspaper. CPCA data showed exports to Russia jumped from 35,352 to 44,339 units, while UK deliveries climbed from 18,689 to 27,780 units.
China is the world's largest automobile market, and the country is pushing for wider use of electric vehicles as part of its efforts to achieve its goal of carbon neutrality by 2060.