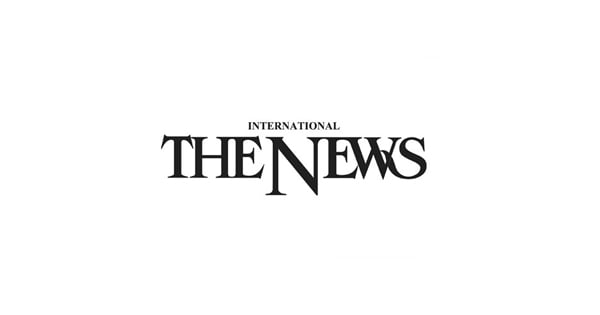 Business results to set the tone of the market
After ending a choppy week a little stronger, stocks could see bullish surges in the coming days as they bet on better-than-buzz results from companies that have seen their businesses rebound in the post-Covid era, analysts said. tradespeople.
The KSE-100 equity index, the country's main capital market indicator, closed at 46,079 points, up 170 points (+0.4%) week-on-week on the Pakistan Stock Exchange (PSX).
Week over week, average trade volumes reached 207 million shares, down 28%, while average trade value was $46 million, down 16 %.
"We expect the market to remain positive over the coming week. With a continued strong earnings season, certain sectors and certificates are likely to remain in the spotlight," an analyst report said. Arif Habib Ltd, a brokerage house.
The brokerage said the market started the week on a positive note after the International Monetary Fund (IMF) nodded to disbursements of $1 billion.
"However, the market corrected mid-week as oil prices crossed $90/barrel for the first time since 2014. Additionally, the fiscal deficit for the first six months of fiscal year 2021-22 reached 1.371 trillion rupees to 2.1% of GDP (gross domestic product). )," the brokerage added.
Overseas sales reached $5.9 million, compared to a net sale of $4.4 million last week. Significant offloading was seen in technology ($3.2 million) and all other sectors ($1.6 million). On the local front, purchases were reported by other organizations ($11.1 million), followed by individuals ($3.1 million).
Sectors that helped the index gain momentum were fertilizers (159 points), auto assembly (55 points), oil and gas exploration companies (40 points), commercial banks (38 points ) and electricity production and distribution (34 points). The stocks that gave the market a head start were ENGRO (86 points), DAWH (61 points), MEBL (59 points), EPCL (34 points) and FFC (33 points).
Lagging sectors included technology and communication (-66 points), cement (-49 points), oil and gas marketing companies (-45 points), insurance (-36 points) and electrical cables and appliances (-20 points).
Stocks that weighed on the market were PSO (-39 points), AICL (-35 points), SYS (-33 points), MCB (-21 points) and PAEL (-20 points).
Muhammad Waqas Ghani of JS Research said the week started on a gloomy note after six new IMF conditions surfaced in its detailed report on Pakistan.
However, the market shrugged off and gained momentum as companies posted strong financial results for the outgoing quarter along with good dividend payouts, Ghani said.
In addition, the government raised 509 billion rupees through the treasury bill auction, slightly above the target of 500 billion rupees, with yields increasing relative to secondary market yields.
Foreign reserves held by the central bank rose 10.2% week-on-week to $17.4 billion, according to SBP data.
Topline Securities analyst Nabeel Haroon said the current positivity could be attributed to good corporate announcements accompanied by higher-than-expected dividends.
Over the past week, the MSCI released an update to its quarterly index review noting no changes in Pakistan's constituents in its main Frontier Market (FM) index and also included the country in the MSCI FM 100 and the MSCI 15% Country Capped index, which can generate additional contributions.
Last week, the IMF projected that Pakistan's external debt could reach $138.568 billion in 2022-23; the government has said it is looking for ways to reduce the WHT (for Chinese PPIs) and DAP use has dropped by more than 17% during Rabi season.