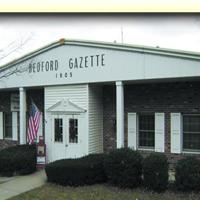 Brady Lane Duncan | Obituary
BedfordBrady Lane Duncan, 18, of Fillo Lane, Bedford, Pa. Died suddenly on Saturday, December 25, 2021 in Fulton County.
He was born in Bedford, Pennsylvania on May 9, 2003, the son of Mindy S. Bollman and Jeff Duncan.
Brady is survived by his mother – Mindy S. Bollman with whom he resided, Bedford; Dad – Jeff Duncan, Bedford; Sister – Madison K. Fix, Warfordsburg; Brother – Mason E. Bollman, Bedford, Grandmother Nadine L. Bollman and Partner Brian Wishard, Bedford; Grandmother and Grandfather David and Dorothy Duncan, Bedford; and his beloved dogs Willow and McCormick, several aunts, uncles, cousins ​​and many great friends. Brady is predeceased by his grandfather Jeffrey L. Bollman and his uncle Brian Rose.
He worked as an assembler at JLG in Bedford.
Brady enjoyed hunting, fishing, hanging out with his friends, spending time with his family, making people laugh and making jokes. He enjoyed spending time and helping a special truck driver who meant a lot to him. Whether it's to help clean up his KW (aka KWhopper panty Dropper as Brady would have called him) or just hanging out. Brady was proud of his recent purchase of a truck he worked hard for.
Brady will be remembered by many for his wicked grin that lit up any room he walked into, his infectious laugh, his playful sense of humor, and his wild side. He was there for anyone who needed him and made sure everyone had a good time when he was there. Brady was someone who made you laugh until you cry. He had a wild side but an incredible grace. He will be remembered, missed and loved dearly.
Brady was affiliated with the Everett Assembly of God.
Friends will be received on Thursday, December 30, 2021 from 2 to 4 p.m. and 6 to 8 p.m. at Jack H. Geisel Funeral Home, Inc., Everett, Pennsylvania.
A funeral service will be held at Jack H. Geisel Funeral Home, Inc., Everett, Pa. On Friday, December 31 at 2:00 p.m., with Reverend William Kisner as officiant.
Interment in Everett Cemetery.
Due to Brady's unexpected passing, in lieu of flowers, the family would appreciate donations to help with expenses. Donations can be made to Home Town Bank of Pa. With checks made payable to Mindy Bollman of Madison Fix.
Arrangements entrusted to Jack H. Geisel Funeral Home, Inc., Everett.