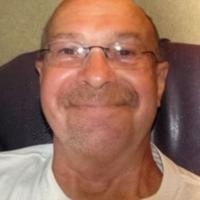 Barry L. Grimes | Obituary
Barry L. Grimes, 76, of Owensboro, died Wednesday, May 25, 2022 at his home while in the care of Hospice of Western Kentucky. He was born on May 2, 1946 in Greenville to the late Warren and Rachael Jackson Grimes. Barry retired as an underground coal miner for the Peabody Coal Company. He had attended Daymar College for computer programming and enjoyed building computers. Barry was a keen British basketball player, enjoyed camping and boating, but was particularly fond of dogs, including his current dog, Oakley.
Surviving are his children, Pam May and her husband, Todd, of Owensboro, Kevin Grimes and his wife, Wendy, of Owensboro, and Anthony Grimes of Louisville; six grandchildren, Nick Shinn (Lauren), Heather Hayden (Zack), Emily May and Jager, Jacob and Jalyn Grimes; six great-grandchildren; his brother, Warren "Jay" Grimes of Utica; and a cousin, niece and nephew.
Barry's funeral will be held at 2 p.m. on Sunday, May 29, 2022 at Glenn Funeral Home and Crematorium, followed by interment at Mount Carmel Baptist Church Cemetery. Visitation will be from 4 to 7 p.m. Saturday and from noon until time of service Sunday at the funeral home.
Memorial contributions may be made to Hospice of Western Kentucky, 3419 Wathens Crossing, Owensboro, KY 42301.
Memories and condolences to the family can be shared on www.glenncares.com.